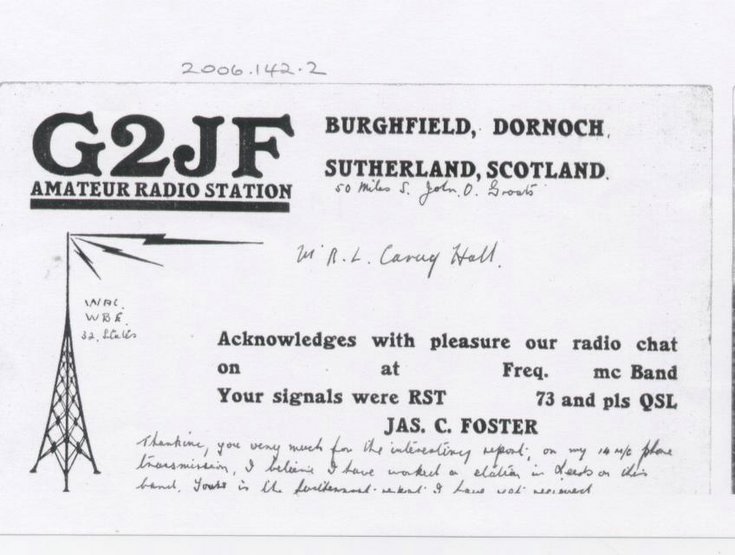 Historylinks
Note from G2JF Amateur Radio Station, Burghfield
Copy of note on paper headed G2GF Amateur Radio Station, Burghfield, Dornoch from James Foster acknowledging a radio conversation. Dated 1936 on the back.
Foster was Lord Rothermere's chauffeur. He had an amateur radio station at the back of the Burghfield. On one occasion when a plane crashed in the Arctic he was the first person to pick up the signal from the survivors.
This a b/w laser copy on a sheet with 2006.142.1 & 3-4.
Picture added on 04 June 2009
Comments: