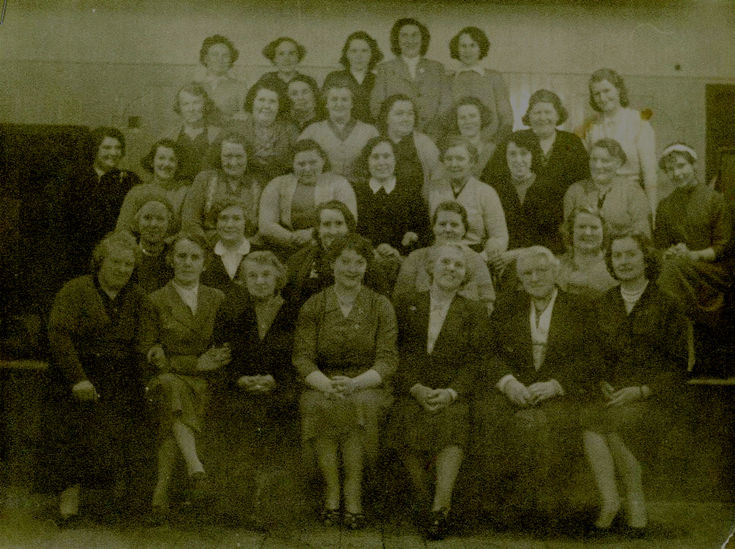 Historylinks
Embo (School?) Ladies circa WW1
Photocopy of monochrome photograph depicting thirty-four Embo ladies circa WW1, taken at the old School, presently a community centre and tearoom. The following individuals are identified left to right:
Row 5 -- ?, Barbara MacKay, Bella Paul, Jenny Cumming, Grace Cumming
Row 4 -- "Teeny'' (owned shop in Back St.), Jessie Bell, Maggie Fraser, Margaret ?, ?, Jean Fraser (King St.), Lena MacKay (Gate St.)
Row 3 -- ?, Katie Buckhart, ?, Margaret Fraser or MacKay, Isabel Sutherland, Joan MacKay, Betty McQuacker [sic], Margaret Bell (Jessie Bell's sister, see row 4).
Row 2 -- ?, Daisy Sutherland, Barbara Ross, ? Jessie Kay
Row 1 -- George [Georgina?] Jugg, Maggie Meir, Margaret MacKay (of 7 Back St.), ?, Maggie Bonar, Maggie Macleod and Mrs. Calder (Headmaster's wife).
Picture added on 09 January 2020 at 12:34
Comments: