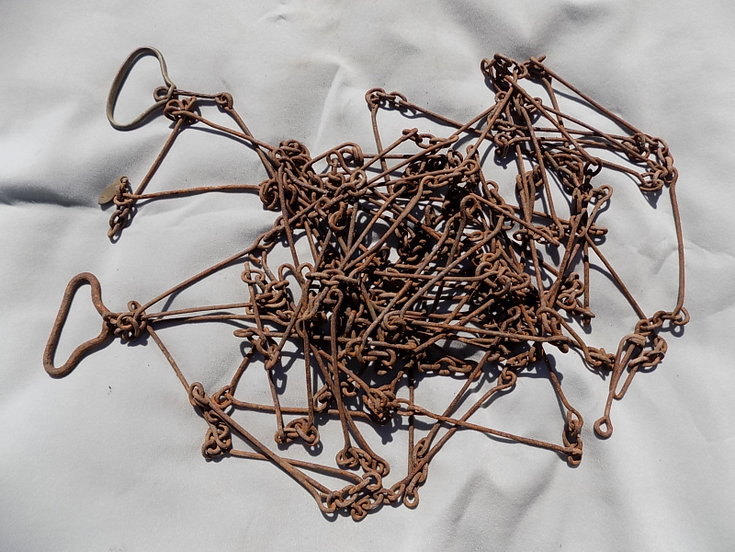 Historylinks
Chain link measure
A chain link measure of 22yds used for measuring agricultural fields by farmers, surveyors, builders. A series of iron links with looped handles at the end providing a total measure of '1 x Chain'.
In the 1940's and 1950's schoolchildren were familiar with ancient measures, which were commonly given in tables on the rear cover of exercise books. 'Rod', 'Pole' and 'Perch' were equal measurements, originally of 15 feet but following the 'Composition of Yards and Perches' a medieval English statute 1266-1303 the measure was standardised to 16½ feet. Thus a chain of 4 'Rods' became 66 feet (22yds).
10 chains = 1 furlong (220yds) the latter being a measure commonly used to this day in horse racing. In field, area measurement 1 x Acre = 1 chain (22yds) x 1 Furlong (220yds), albeit discrepancy arose in England, Scotland and Irish acres.
Picture added on 15 August 2019 at 12:18