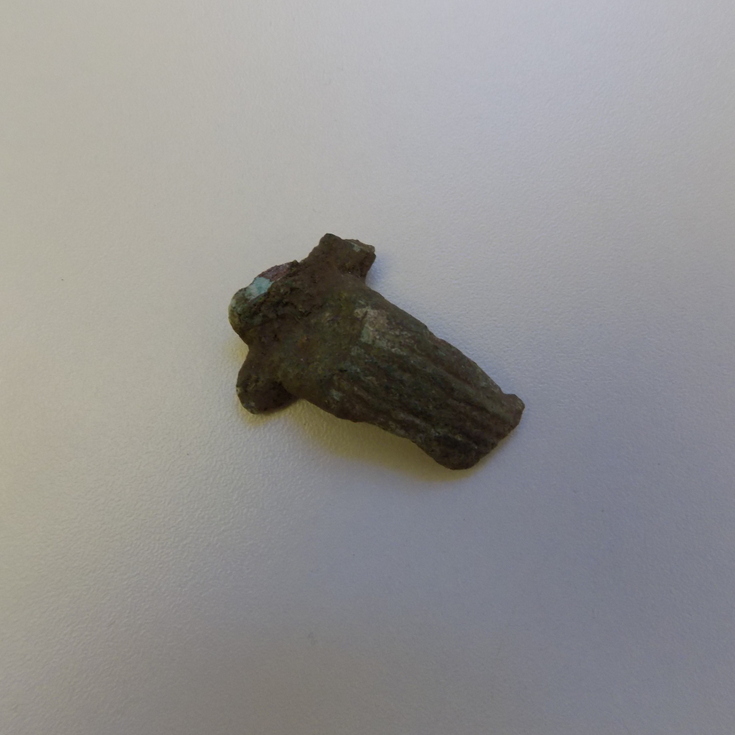 Historylinks
Fragment of a Roman brooch
Fragment of a Roman Brooch with flat head, rolling forward to pin head. multiple moulded transverse ribs decorating head.
Treasure Trove Object TT97/16 TTOB 2015/303, Findspot NH 789 986
While this is a fragmented object it is a rarer example of a Roman brooch (rather than a stylistically influenced Romano-British brooch) and therefore has the potential to represent archaeological evidence of Roman presence in Northern Scotland.
Picture added on 28 November 2018 at 10:33